Komax – Laser Level Ruler – komaxtool
Description
Save time and effort
With real-time laser projection, accurate measurements are fast and easy every time.
Our 2-in-1 Laser Level Ruler helps you save on materials and production costs.
Plus, it's fast charging with a Type-C port and features two ergonomic, non-slip buttons to set, measure, and power on/off.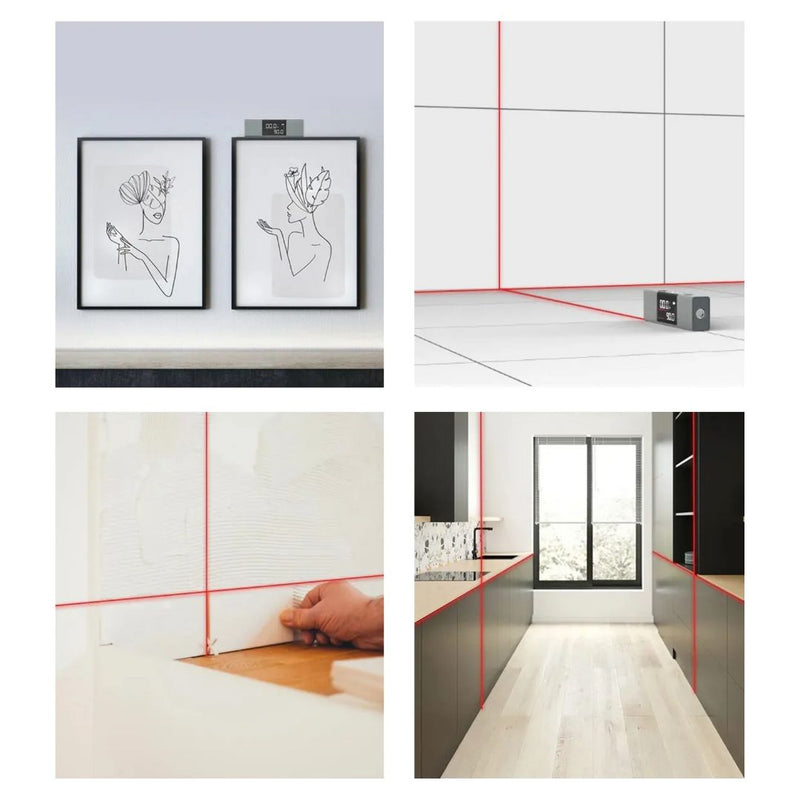 Leveling made easy
Whether you're hanging paintings or putting up wallpaper, the Laser Level Ruler is the tool for the job.
With its durable, portable design, this tool is perfect for both tradesmen and DIY enthusiasts alike.
The rechargeable battery and lightweight aluminum construction make it easy to use and carry with you wherever you go.
Say goodbye to uneven lines and hello to perfectly straight ones with the Laser Level Ruler!
Uninterrupted work anywhere, anytime
With a quick 2-hour recharge time, you can take this Type-C rechargeable tool on the go and use it in any situation.
Plus, the universal tripod allows you to keep your hands free while you work, and the built-in magnets enable it to attach to metal surfaces.
Save your time and energy with this convenient tool!
Size of your pocket
When it comes to sensitive work, our 2 in 1 Laser Level Ruler delivers unbeatable accuracy with a ±0.5° measurement accuracy, capable of measuring up to 33Ft (10m).
But that's not all – this compact tool is designed to fit in your pocket, saving you valuable space in your toolbox.
So whether you're a professional or a DIY enthusiast, get the precision you need with the convenience you want.